Staff
Sonja Derkum, Head of the IRM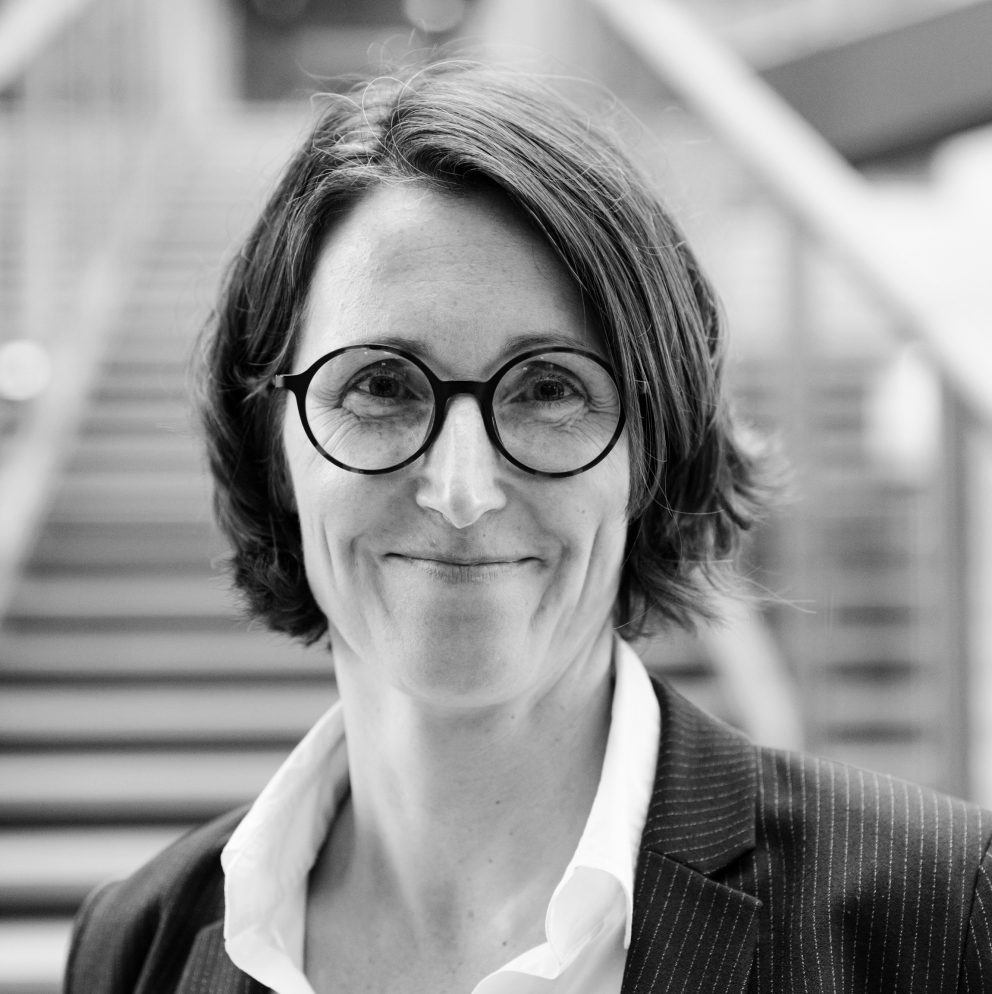 Sonja Derkum is the Head of the GCF's Independent Redress Mechanism. She was previously Head of the Complaints Mechanism (CM) for the European Investment Bank Group (EIB Group) where she successfully managed the EIB's independent public accountability function. She was with the EIB in Luxembourg in different control and accountability functions since 2003. In 2011, she spent a year supporting the Office of Internal Audit (OIA) at the International Monetary Fund (IMF).
Paco Gimenez-Salinas, Compliance and Dispute Resolution Specialist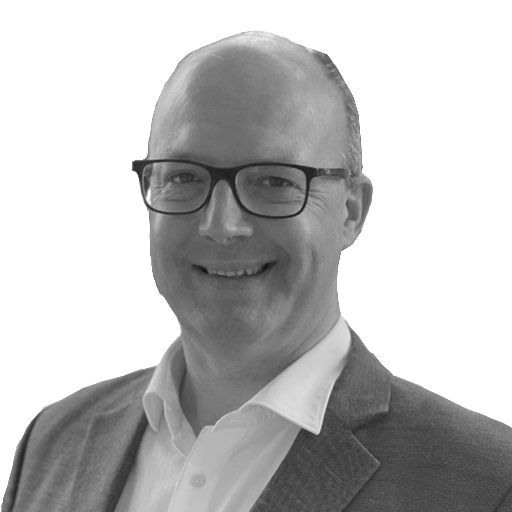 Paco Gimenez-Salinas is the Compliance and Dispute Resolution Specialist of the Independent Redress Mechanism (IRM). Paco Gimenez-Salinas, born in Spain, is a lawyer by profession specialised in alternative dispute resolution with a focus in mediation. He has participated in cases handled by the Compliance Advisory Ombudsman (IFC) as an external facilitator, as well as in cases managed by the Independent Consultation and Investigation Mechanism (IADB) in the role of its consultation phase coordinator. In México, he spent several years working in the field of community mediation. Amongst other experiences, he has participated in the design and facilitation of several major multi-party dialogues around issues such as air pollution reduction strategies, the impacts of dams and windmill fields, the strengthening of conflict resolution systems of land tenure related conflicts, etc. Mr. Gimenez-Salinas has undertaken post-graduate studies in the fields of conflict resolution at the University of Barcelona, political analysis at the Mexican University CIDE and community-company mediation at the University of Cape Town.
Preksha Krishna Kumar, Registrar and Case Officer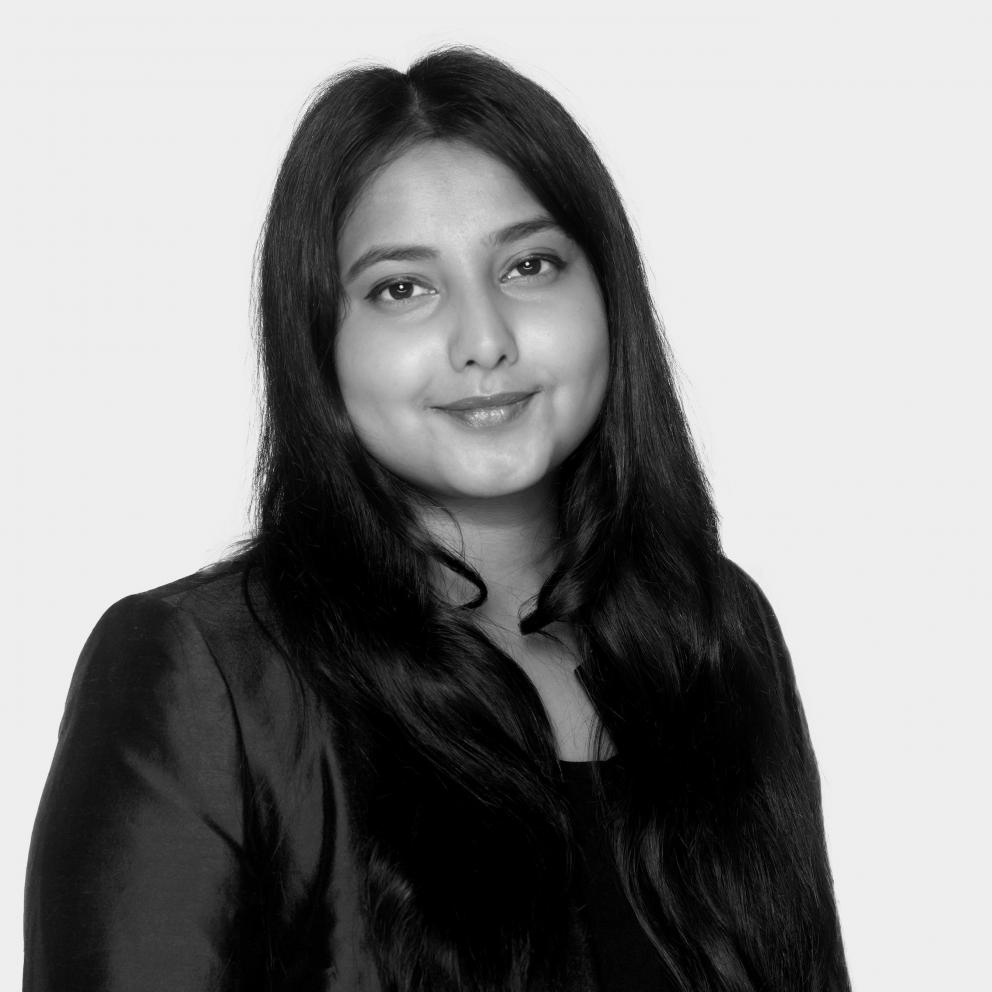 Preksha Krishna Kumar is a researcher and communications specialist, with wide-ranging experience relating to accountability and redress mechanisms. She previously worked for an international human rights advocacy organization based in New York, supporting dozens of frontline communities in their efforts to access information and redress.  Over the course of her career, Preksha has been immersed in the policies, practices and impacts of development finance institutions – working with diverse stakeholders in countries such as India, Colombia, Malawi and Kenya. A data nerd, Preksha supported the design and creation of a civil society-led database of 19000+ development projects, breaking down complex financial flows and investments and facilitating access to early, verifiable and actionable data. Preksha comes to the IRM with enthusiasm and a commitment to building and maintaining fair, effective and transparent processes for accessing remedy and reconsideration. Preksha holds a B.A. from Sarah Lawrence College, New York, with a focus on Development Economics and Spanish Literature.
Peter Carlson, Communications Officer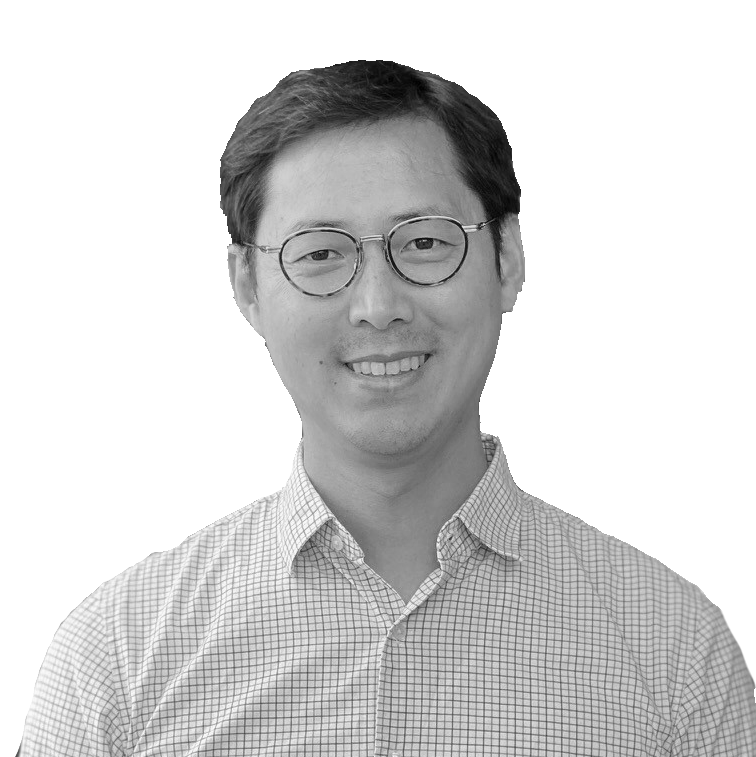 Peter is the IRM's Communication Officer with significant communications experience in education and international development. Prior to joining the IRM, Peter was part of the communications team at the Global Partnership for Education (GPE), focusing on digital campaigns and media. Before GPE, he worked at the OECD, managing communications for the Partnership in Statistics for Development in the 21st Century (PARIS21) and the Environment Directorate. He has also worked at HEC Paris business school, UNESCO and African Artists for Development. Peter holds Bachelor's degrees in Marketing and French from Ohio State University and a Master's degree in International Affairs from Sciences Po Paris.
Sue Kyung Hwang, Dispute Resolution Case Associate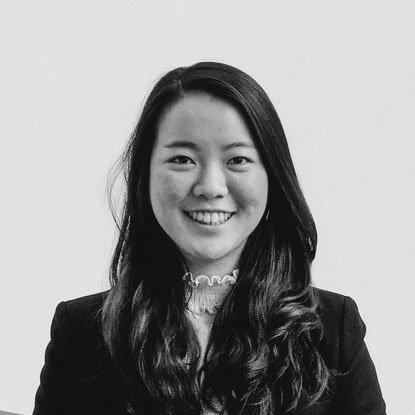 Observing a sudden transition of her countryside hometown in Ulsan, South Korea, to a highly industrialized one, Sue Kyung grew up wanting to study the environmental consequences of rapidly sprawling cities in developing countries. After studying International Affairs and Environmental Studies at the George Washington University, she pursued her master's degree in Water Cooperation and Diplomacy, a joint programme held at University for Peace (Costa Rica), IHE Delft Institute for Water Education (Netherlands), and Oregon State University (U.S.), to learn how countries manage water resources that are not naturally bound by artificial borders. Her past work experiences involve preparing a database of livestock carbon emissions and using it to educate the public for climate action in a local community in Costa Rica.
Vaishnavi Pallapothu, Intern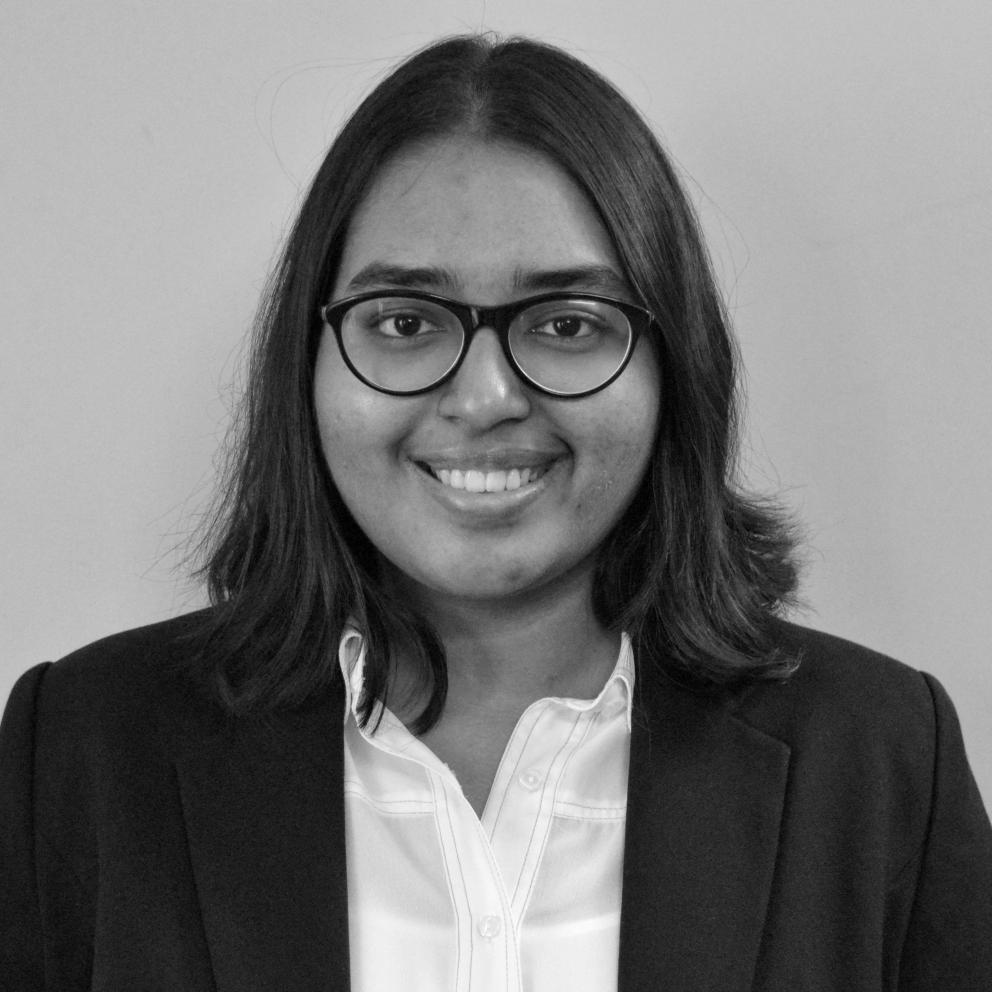 Vaishnavi Pallapothu recently graduated from SOAS, University of London with an MA in International Studies and Diplomacy. She is passionate about foreign policy dynamics in the Indian and South Asian context, as it is often an underrepresented geography in global affairs. She is also very interested in the potential for feminist foreign policy to transform the field of international relations. Vaishnavi has experience in online community building and engagement through her work with World Pulse. She has worked on several gender-based international relations research projects. Her previous experience includes working with think-tanks and NGOs in India and the UK, including SCRAP Weapons, the Gender Security Project, the Chennai Centre for China Studies and the Red Elephant Foundation. The confluence of her previous experiences and her education led her to develop an interest in learning how policies translate and affect people on the ground, leading her to intern at the IRM. She is looking forward to learning about and acquiring skills relevant to bottom-up policy perspectives, grievance redress mechanisms and accountability of international organisations during her internship.
Nicholas Kemble, Intern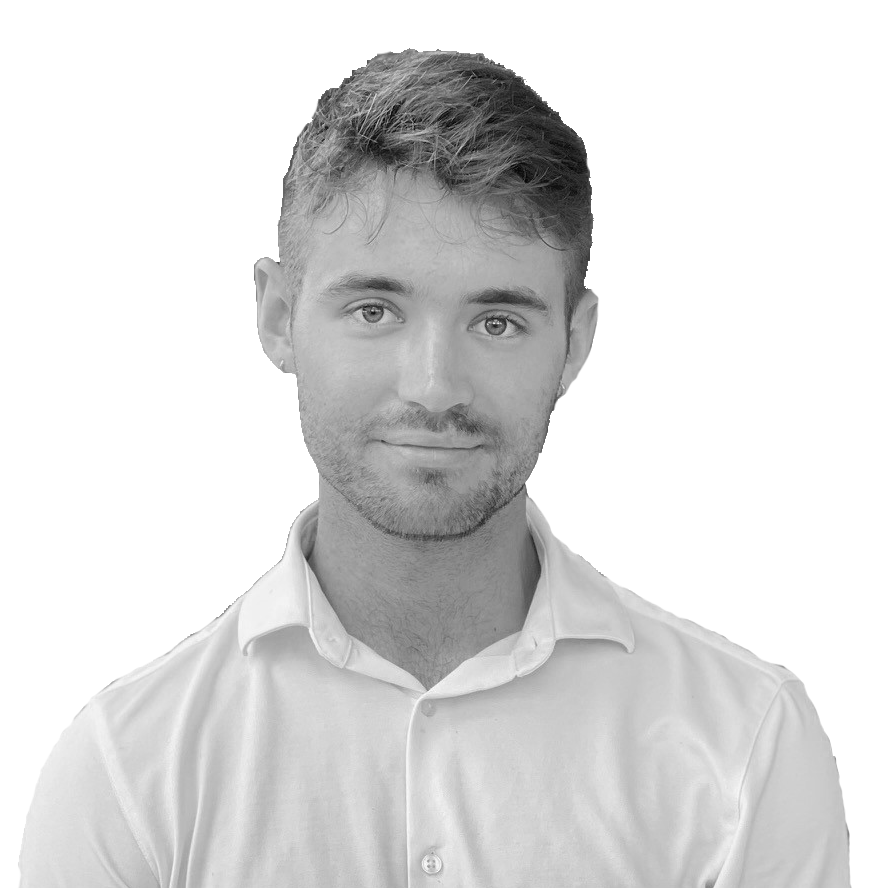 Nicholas, a native of the United States, holds degrees from the University of Wisconsin-Madison and the London School of Economics (LSE). With a keen interest in diplomacy and international politics, he gained valuable experience interning in the US Congress, focusing on the House Foreign Affairs Committee. Subsequently, Nicholas moved to Amman, Jordan, where he completed an internship at the United Nations Relief and Works Agency for Palestinian Refugees (UNRWA). During his time there, he actively contributed to the agency's operations, supporting both policy and supply chain divisions. Now, at the IRM, Nicholas is committed to deepening his knowledge of redress and mediation strategies to address complaints raised by adversely-affected communities. Drawing from his diverse experiences in international and humanitarian work, he aspires to continue to promote impactful and ethical projects around the world in his future career.
Former interns
Hajar Mountassir (Winter/Spring 2018)
Shamir Shehab (Winter/Fall 2018)
Andrea Guevera (Summer/Fall 2018)
Peter Boldt (Winter/Spring 2019)
Marta Trofimova (Winter/Spring 2019)
Siddhanth Prasad (Summer/Fall 2019)
Paul Safar (Summer/Fall 2019)
Sue Kyung Hwang (Winter 2020/Winter 2021)
Katrina Lehmann-Grube (Winter/Fall 2020)
Giada Giacomini (Fall/Winter 2020)
Anusha Kaushik (Fall/Winter 2020)
Amanda Bierschenk (Spring/Fall 2021)
Safaa Loukili Idrissi (Fall 2021/Winter 2022)
Noémie Fankhauser (Spring/Fall 2022)
Charlene Angela Sardoma (Fall 2022/Winter 2023)
Janneke Kielman (Spring/Summer 2023)
Roxanne Aminou (Spring/Summer 2023)