Connecting the IRM with civil society in Kenya
The Independent Redress Mechanism (IRM), together with the Indigenous Livelihoods Enhancement Partners (ILEPA) and the Kenya Climate Change Working Group (KCCWG), met with participants from Kenya for its last outreach webinar series of the year. With over 65 leaders and representatives from different civil society organisations in the country, the IRM was able to introduce the role of grievance redress mechanisms and shed more light on its own mandate within the GCF ecosystem.
The Chairman of KCCWG, Mr. John Kioli and ILEPA's Ms. Easter Kinyua welcomed the attendees, highlighting the work of their respective organisations and engagements in the development sector. The two networks demonstrated their active commitment for community adaptation to climate change, especially focusing on strengthening livelihood, and protecting Indigenous Peoples communities.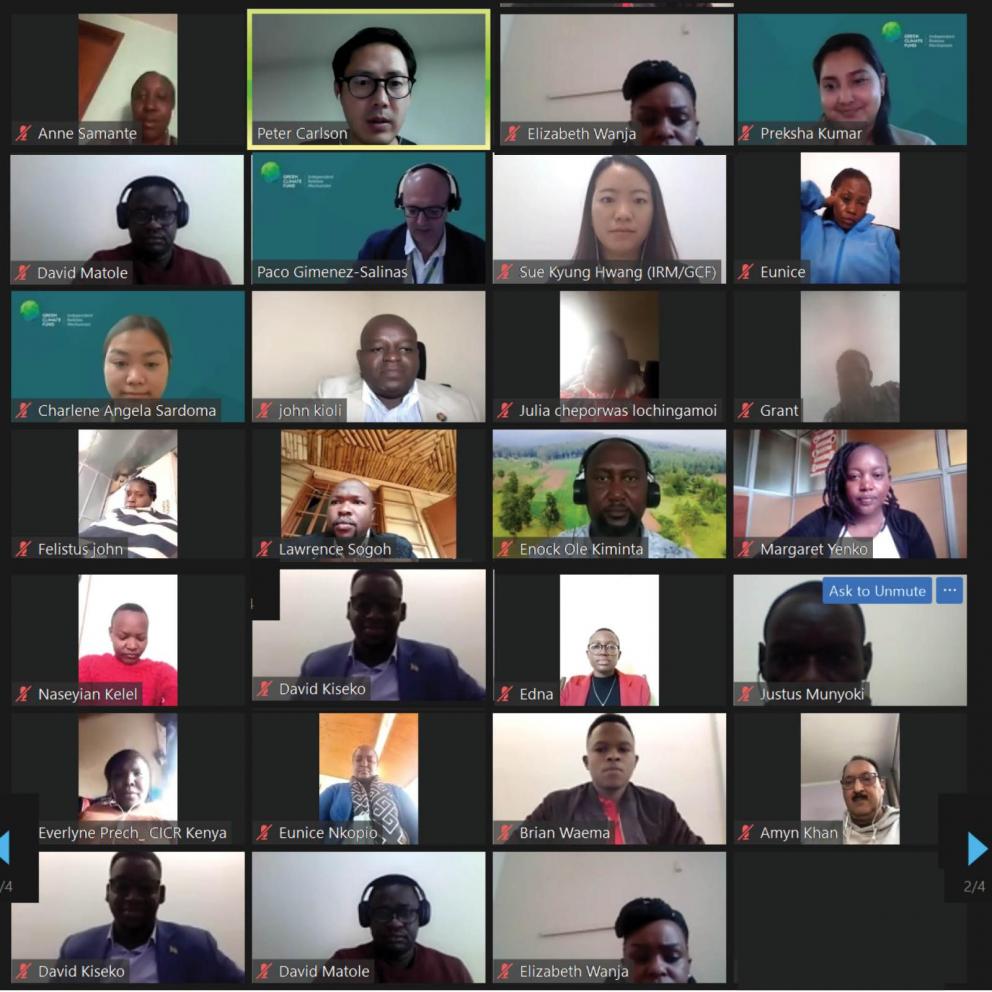 To provide context to the amount of GCF funding in the country, the IRM highlighted Kenya's 15 GCF-funded projects amounting to 231.3 million USD. The IRM clarified the GCF funding model, which funnels funding through accredited entities. The IRM also emphasised the integral role of civil society organizations in identifying grievances within projects and programmes should they want to file a complaint through the IRM.
The webinar was conducted in English and Swahili. The IRM also used a series of polls and Q&A sessions to encourage active participation.
If your organisation is interested in finding out more about the IRM, you can reach us at irm@gcfund.org.