GRM workshop for Direct Access Accredited Entities of the GCF
Botum lives in a remote village. The Green Climate Fund (GCF) gave funds to an entity that is accredited to the GCF. As a result of the project, Botum is no longer able to harvest grass in the wetland. Where can she complain and get relief?
Of course, she can complain to the Independent Redress Mechanism (IRM) – but the IRM is in South Korea. Botum relies on what she can see, and for Botum the IRM just seems too far away. Luckily, there's another option for Botum - she can file a complaint with the accredited entity's grievance mechanism, and she may even be able to file a complaint with a grievance mechanism specifically set up for that project. These mechanisms are likely to be located closer to her and should be able to address her issues. Strengthening the capabilities of grievance redress mechanisms of accredited entities is therefore in the best interests of Botum but also of the GCF. But these mechanisms need to be up and running and able to do their jobs well.
What are the reasons for having a Grievance Redress Mechanism (GRM) at different levels? How can they be established? What are the key elements to successfully operating them? Answers to these and many more questions were discussed at a three-day-workshop held by the IRM between 7 and 9 October in Songdo, South Korea.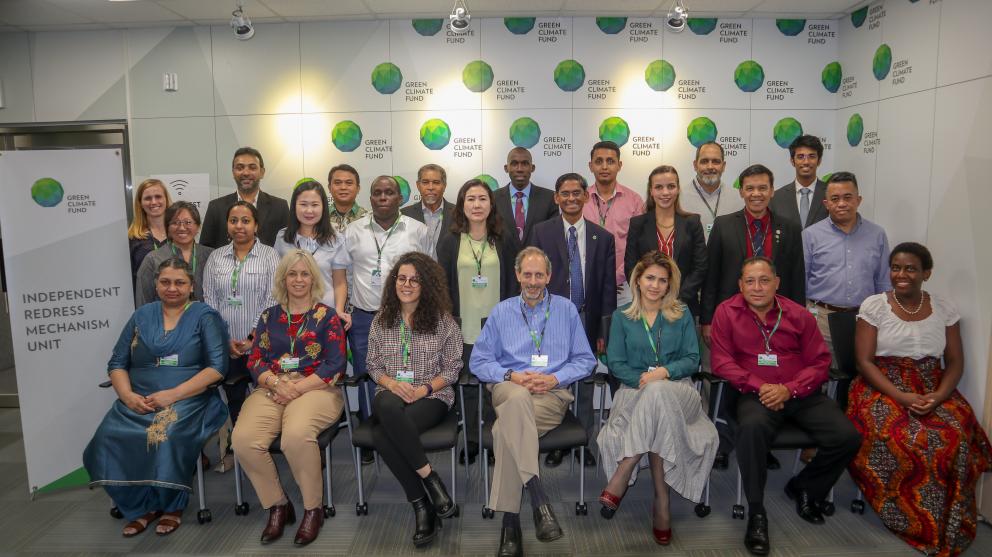 In total 17 participants from GRMs of Direct Access Entities (DAEs) of the Green Climate Fund (GCF), one member of the GCF's Accreditation Panel, four colleagues from the GCF's Environmental and Social Safeguards team and one from the Independent Evaluation Unit (IEU) attended this event. The workshop was held and organized by the IRM and facilitated by David Fairman, an external consultant from the Consensus Building Institute (CBI).
The complaints of people directly affected by a GCF project or program are taken seriously, and for this reason, concerned parties have the option of submitting their complaints to different mechanisms. They can also seek support from the organization which manages and implements the project. A GRM at the DAE level helps to reduce various barriers for people suffering from the impacts of a project. However, such mechanisms have to be customized properly to meet the various needs on the ground and of the organization itself.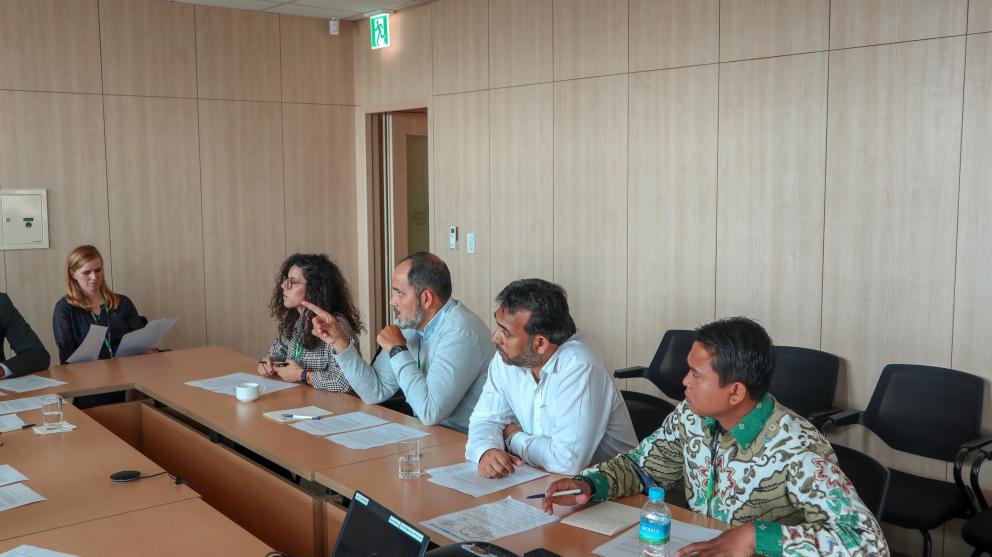 The workshop included lessons learned and best practice models to support DAEs of the GCF. The goal was to equip participants with the core principles for establishing and operating a GRM. Strategies on how to handle complaints were also discussed and case studies, as well as role playing, served to prepare attendees for complex situations in the future. Furthermore, the different approaches of problem solving and compliance review were presented and compared. While problem solving is a voluntary and flexible process where all parties have to agree on the matter, compliance reviews determine if and how policies and procedures have been violated and how redress or remedies should be provided.
The workshop also served to strengthen the GRAM (Grievance Redress and Accountability Mechanisms) partnership, an initiative by the IRM under its capacity building function. This informal partnership seeks to create a community of practice and provide leadership to all GRAMs.These mechanisms have grown in number partly because they are required by GCF's accreditation process and also because the Equator Principles and green certification bodies are demanding them.
Overall, the feedback from the workshop participants was positive and all of them shared valuable perspectives from different contexts. They all contributed to a successful workshop and committed to further improve their institutional GRM with the knowledge acquired from the event. In 2020 the IRM will host a GRAM partnership conference to build capacity related to grievances and redress as well as to build relationships within the world of accountability.