IRM outreach with civil society in Indonesia
On 24 May 2023, the Independent Redress Mechanism conducted a hybrid outreach event in Indonesia, with the invaluable assistance of Aksi! for gender, social and ecological justice as a cohost. The event brought together community members from various regions of Indonesia as well as members of civil society organizations, with over fifty participants in person in Jakarta and more than twenty additional participants online. A wide range of topics were addressed by the IRM (how to find project information, what are funding proposals, gender assessments and gender action plans, what are the different functions of the IRM), with one main objective: to enable CSOs and community members to learn about the IRM, its usefulness, its mechanisms and how to file a complaint appropriately and effectively.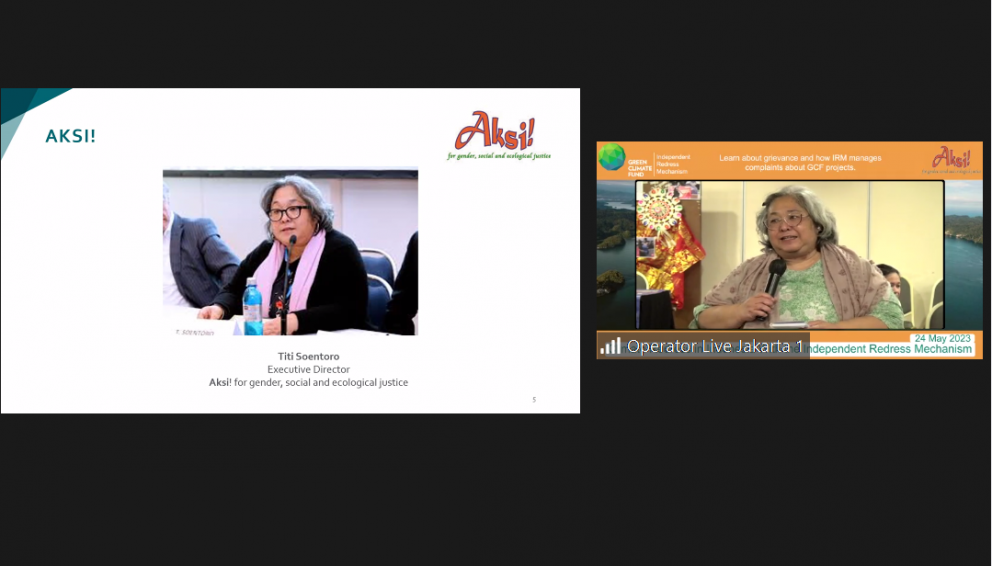 The event kicked off with a welcome speech by Titi Soentoro from Aksi!. Peter Carlson, IRM Communications Associate, opened with questions to the audience, to find out what they knew about IRM and grievance mechanisms. This question prompted people to open up about the issues they face concerning displacement, fire and bombing incidents and compensation issues. Many interesting points were also raised about geothermal projects, and concerns were expressed about the protection of women in GCF-financed projects.
Preksha Krishna Kumar, IRM Registrar and Case Officer, provided clarifications on ways to submit a complaint – she explained that the IRM accepts complaints in many forms (email, text, call, etc.). It was reaffirmed that, if the community is concerned, the IRM can take complaints even before the project is approved. Clarifications were given on access to compensation and redress related to communities and women's rights. Audience members further expressed their opinions and shared stories and testimonies of the communities they work with. The participants were given a platform to fully engage with the IRM and make use of their agency.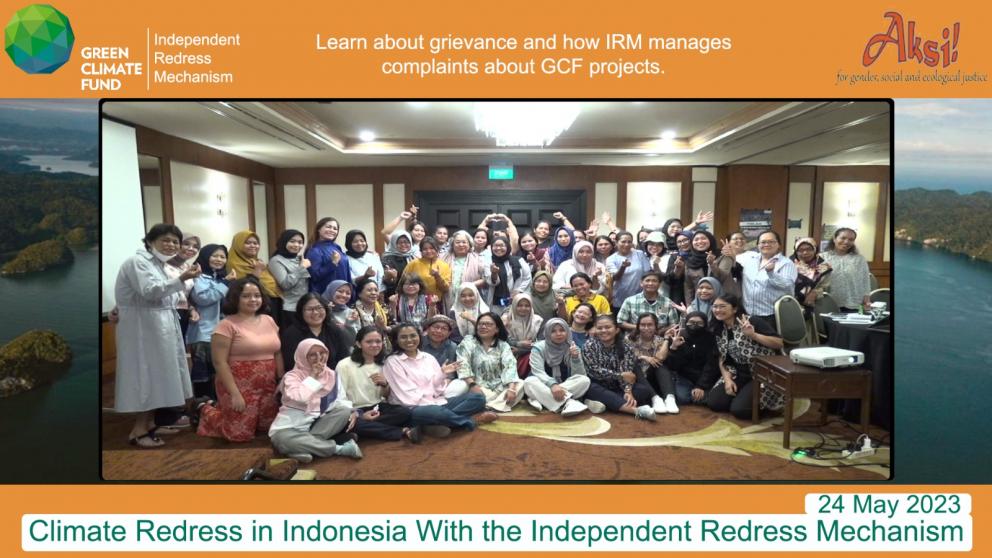 The IRM is committed to its mandate in providing a safe avenue for project complaints. Every quarter, the IRM reaches out to different partners to raise awareness of the IRM's core work and ability to address grievances. If you or your group is interested in setting up a meeting or a webinar regarding the role of the IRM, please reach out to us by email – irm@gcfund.org.