"Road to Redress" – IRM launches new board game to demystify the complaint process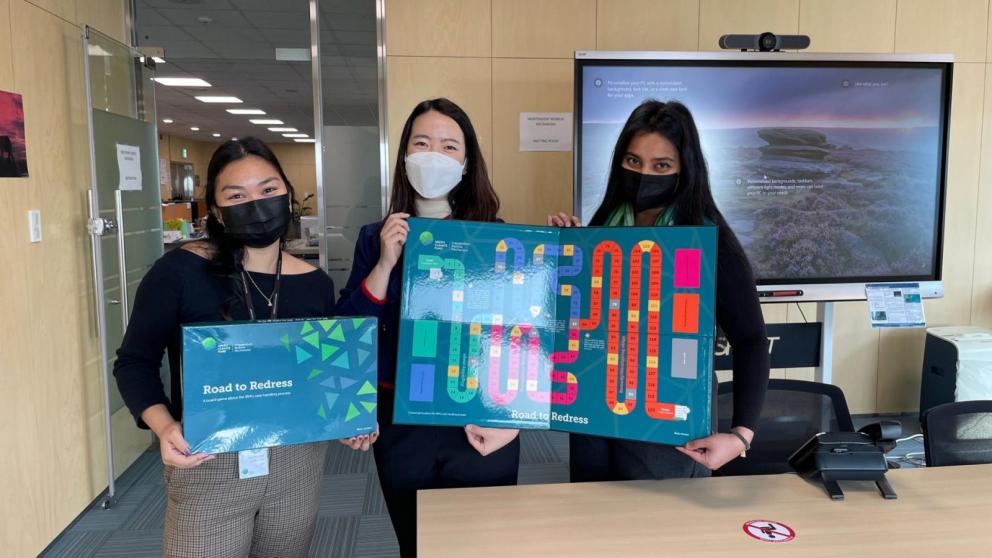 For some possible complainants, the idea of filing a complaint with an accountability mechanism might seem confusing and arduous. What is the process like? How long will it take? What kind of situations will arise?
While the process might seem like second nature for those of us working in grievance redress and accountability, for many individuals and civil society organisations, the perceived unknown process could be a deterrent in filing a complaint altogether.
Opportunity for change
Seeing this opportunity to help possible complainants and other stakeholders better understand the complaint handling process, Sue Kyung Hwang, IRM Executive Assistant and Lalanath de Silva, former IRM Head, started to conceptualize a board game. After months of development, "Road to Redress" was born. The concept is simple. Players move across the board and encounter different hypothetical scenarios that could occur during the four stages of a complaint (Eligibility, Problem Solving, Compliance Review and Remedy/Monitoring). The first player to reach the end is the winner.
Beta-testing
With help from IRM intern, Charlene Sardoma, the initial conception was transformed into an actual physical board game. The IRM first produced a beta-version of the board game and tested it with participants at the 2022 IAMnet Annual Meetings. Participants from civil society, grievance redress mechanisms and other institutions played the game and provided feedback on their experience.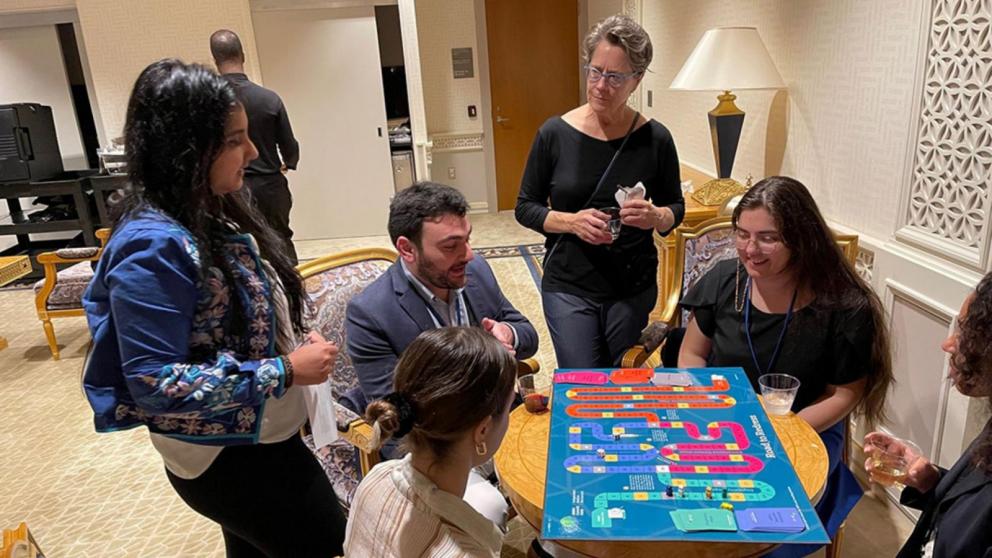 The IRM also introduced the game to the GCF Secretariat and Independent Units during an inreach event in December 2022.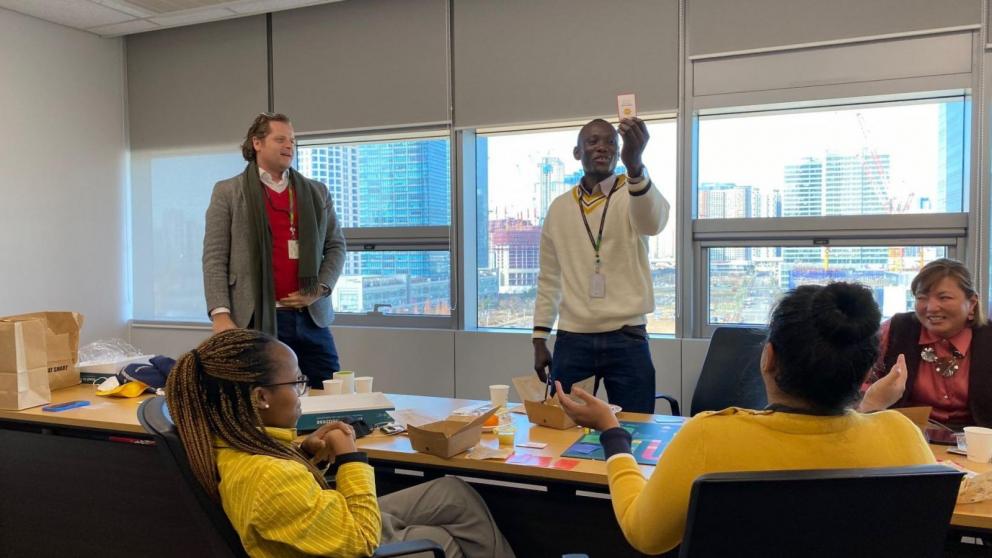 Full launch
Now that the IRM has finished its beta-testing, the final version will be officially launched during an upcoming outreach event, which is planned to take place in-person in Africa later this year.
For more information about the "Road to Redress" board game, please contact shwang@gcfund.org.