Understanding the IDP and IAP
Safeguarding Transparency at the GCF
Understanding the work of the IDP and IAP
To ensure the highest standard of transparency and accountability, the Green Climate Fund adopted the Information Disclosure Policy (IDP).  The IDP ensures documents and material are released and disclosed, proactively and by request, to relevant stakeholders and the larger public. With some exceptions, information at the GCF is accessible and there is a presumption for disclosure. However, there are cases where information needs to be protected for the GCF to function effectively.  The IDP guides the GCF in deciding what and how certain types of information are protected, and when the potential harm caused by their disclosure outweighs the benefit to be derived from accessibility. To see the full policy please follow this link.
The Information Disclosure Policy (IDP) is based on four principles:
Maximize access to information
Limited exceptions
Simple and broad access to information
Justification for denials, and right to appeal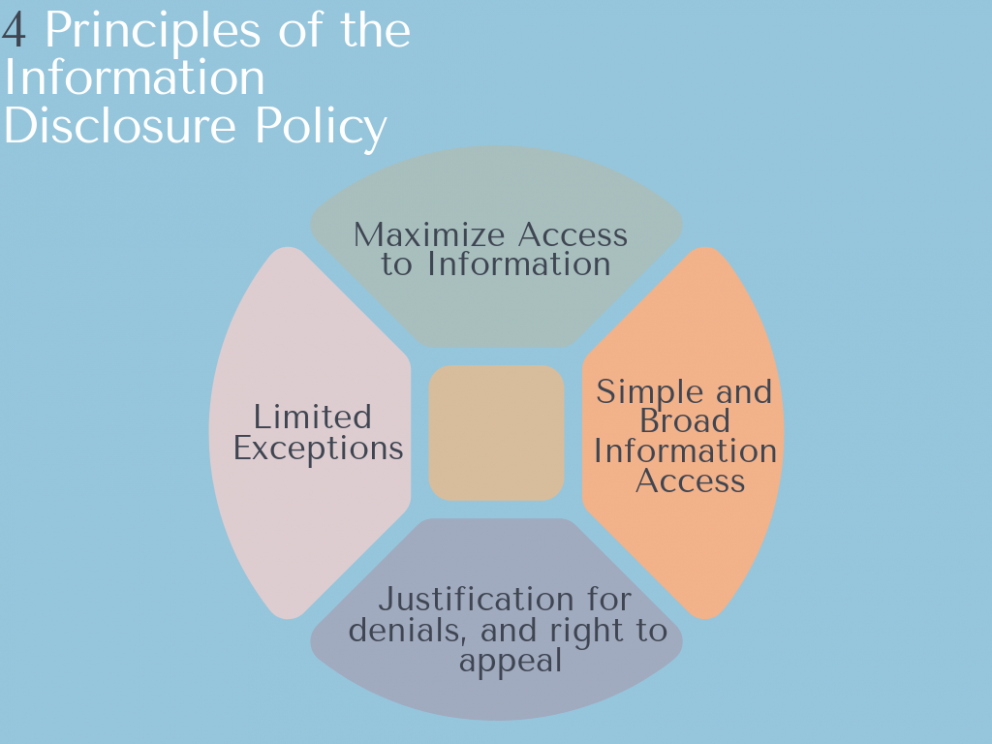 Appeals
The IDP provides for the right to an appeal whenever a request for information has been denied.  The Information Appeals Panel (IAP) was created with this purpose in mind. The IAP is composed of the three heads of the Independent Units, that is the Independent Evaluation Unit (IEU), Independent Integrity Unit (IIU), and Independent Redress Mechanism (IRM). The head of the IRM is the current chairperson of the IAP, as selected by the panel members, and he will serve as chairperson until June 2019, when the position will rotate to another member.
In the context of the Information Appeals Panel (IAP), Principle 4 regarding justification for denials and the right to appeal is critical. When denying a request for access to information the GCF will provide an explanation for its decision. Requesters who believe they have been denied access to information in violation of the IDP have the right to appeal the decision via the IAP.
During the appeal process, the IAP may make recommendations to the following groups regarding the appeal decision:
The Board (with respect to Board documents)
Head of the relevant Independent Unit (Evaluation, Redress, Integrity)
Executive Director of the Secretariat with respect to all other documents
Refer to the following Infographic to better understand the IAP process.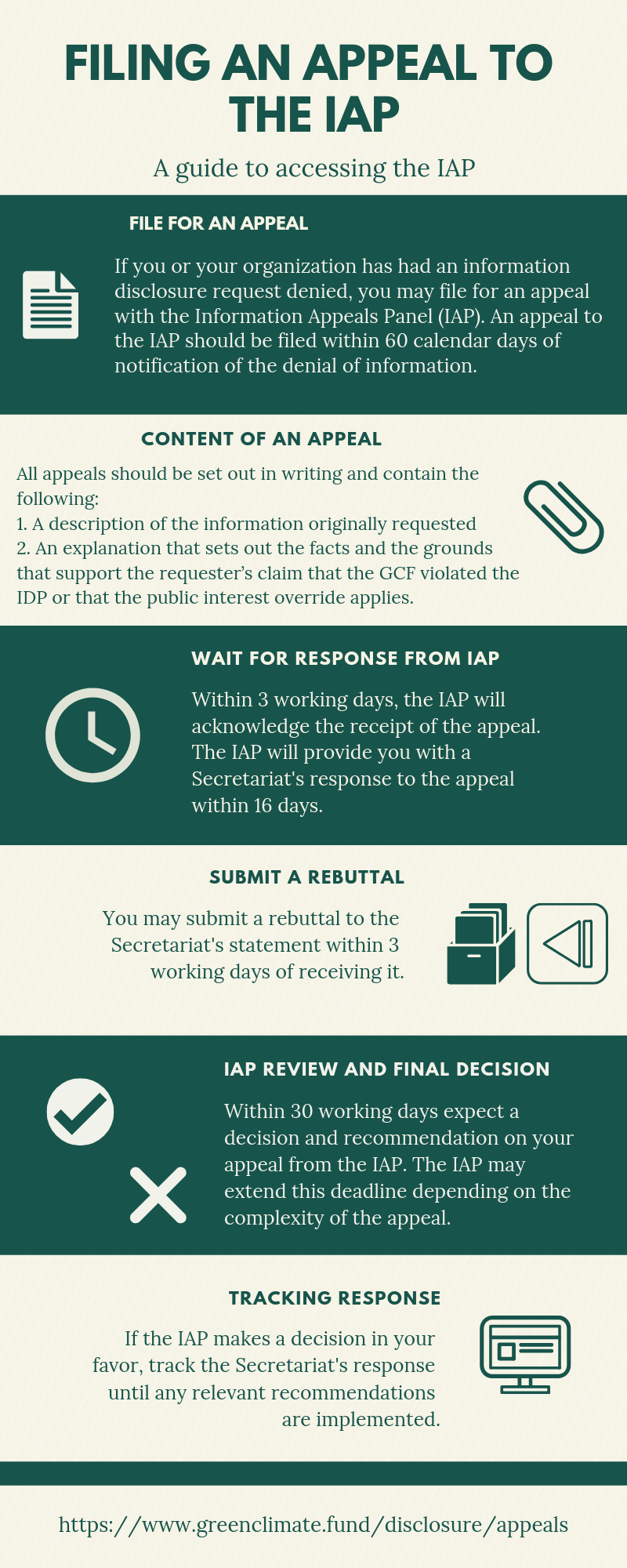 Graphics and article prepared by Peter Boldt