Sonja Derkum starts tenure as Head of the Independent Redress Mechanism of the GCF
Incheon, 24 August 2023 - The Independent Redress Mechanism (IRM) welcomes the arrival of Sonja Derkum as its new Head of Unit. Her first day was on 14 August. She was selected during the thirty-fifth meeting of the Green Climate Fund (GCF) Board in March, following a comprehensive global recruitment process.
"I am thrilled to join the IRM team and contribute to its mission of addressing complaints from project-affected people," said Sonja Derkum, IRM Head. "Grievance redress and accountability stand as fundamental pillars within the GCF, upholding principles of equity, responsibility, and confidence in its mission to deliver impactful climate finance."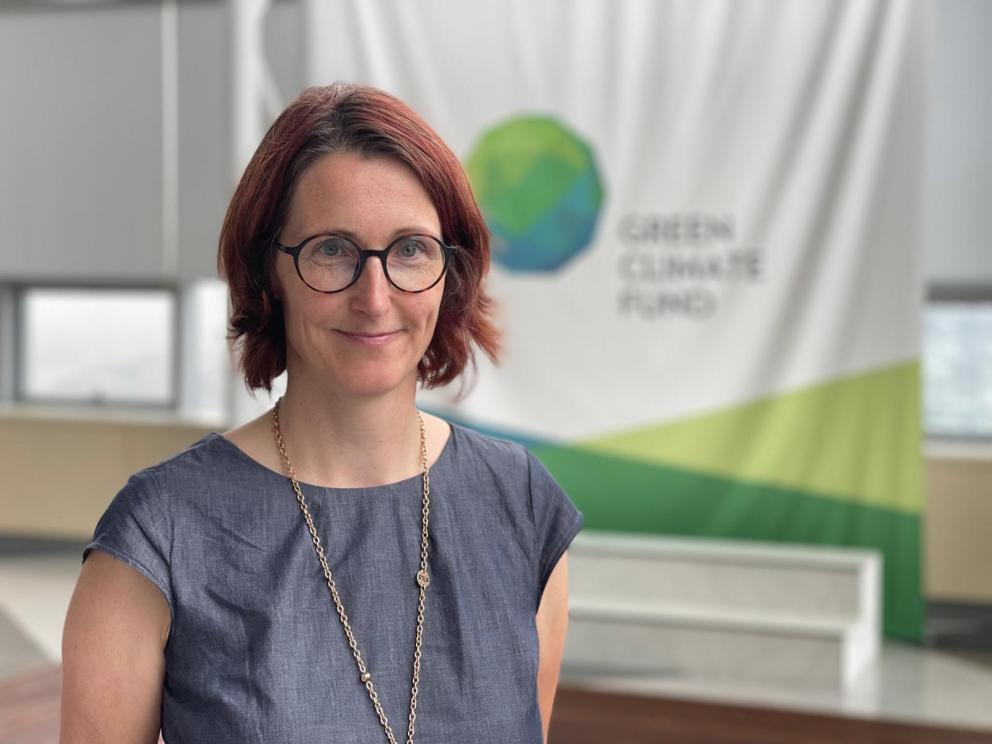 Before joining the IRM, Sonja was the Head of the Complaints Mechanism (CM) for the European Investment Bank Group (EIB Group) where she successfully managed the EIB's independent public accountability function. She was with the EIB in Luxembourg in different control and accountability functions since 2003. In 2011, she spent a year supporting the Office of Internal Audit (OIA) at the International Monetary Fund (IMF). Sonja holds a Masters degree in Economics.