Engaging the IRM's Panels of Consultants: A successful introductory event to the IRM
When the IRM receives a complaint but lacks expertise in a specialized issue area, how do we move forward? If a complaint proceeds to the problem solving phase, how can we mediate and help find a solution that suits all sides? If the IRM needs to speak with a stakeholder who only speaks Russian or Urdu or Arabic, how can we communicate with each other? The answer to all of these questions is this: by engaging a consultant from our panels of mediators, subject matter experts, and translators!
The IRM maintains a panel of mediators, translators in 8 languages (with more languages to soon be added), and subject matter experts in areas such as food security, biodiversity, and environmental and social safeguards. Since these consultants play a key role in many of our functions, the IRM recently hosted an online introductory session to our functions and processes for over 60 of our consultants on our panels. After beginning with an overview of the GCF and its structure and the IRM and its functions, our staff presenters walked them through the complaints handling process and how panels of experts can become involved in the different stages.
First, mediators play a key part in the handling of grievances and complaints, as they often have specific knowledge of not only mediation, but also regional and cultural contexts that are crucial in the problem solving phase of the complaints process. Second, subject matter experts provide specialized knowledge and insight on critical issues throughout the complaints process, as well as in IRM advisories to the GCF Board. Third, the IRM also turns to our roster interpreters and translators to aid us in interpreting outreach events, capacity building trainings, and other meetings, as well as translating key documents for both outreach and complaints. In short, our panels of experts are essential to our work at the IRM.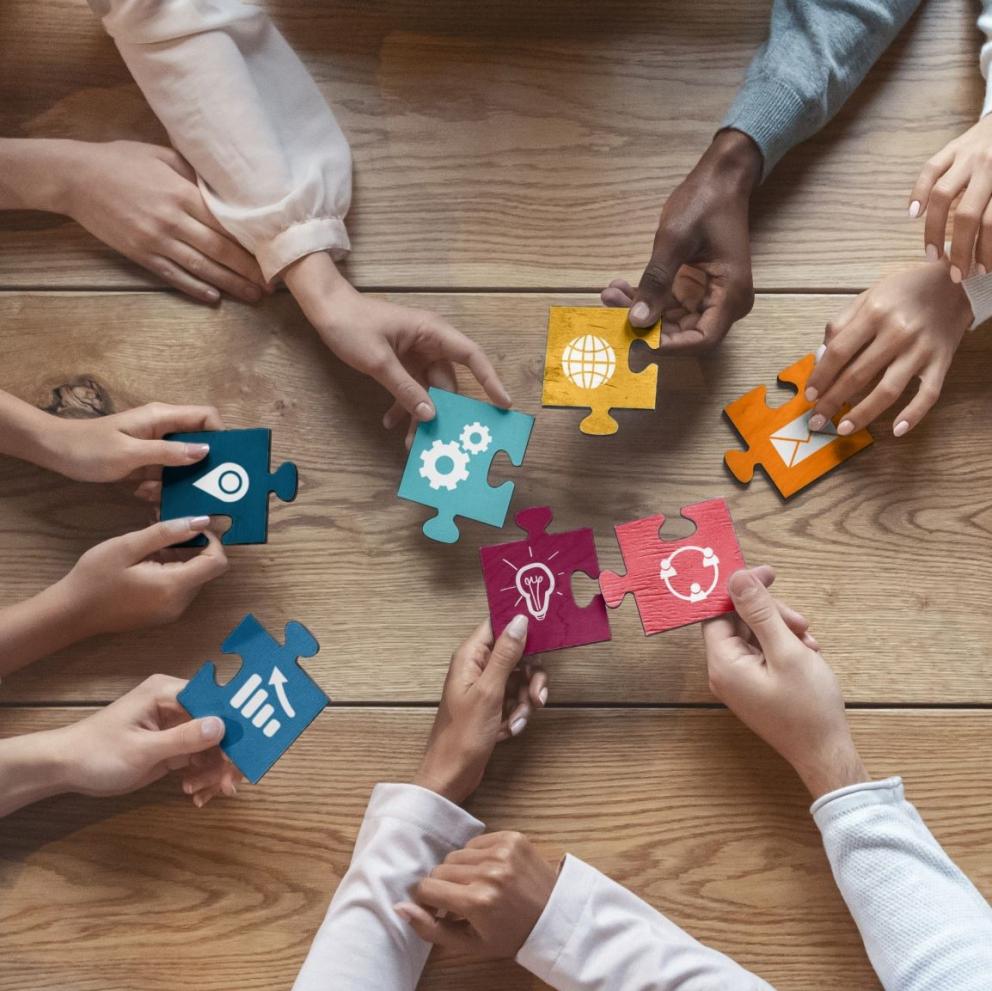 This event aimed to create "active" panels of consultants, creating opportunities to speak to and learn from one another outside of case involvement, as well as foster a sense of community among our consultants and IRM staff members. There were many positive outcomes from the event, including a great enthusiasm from many to become more involved in our functions and to continue to learn more. This enthusiasm was especially evident in several of our mediators, who have continued their engagement with the IRM and recently presented their ideas to the team on how mediators can be further engaged in the IRM's functions. We have also received much positive feedback from our post-event survey on the informational and participatory nature of the event, with many requests for future events to engage with our panels of consultants. The IRM welcomes this involvement with our panels of consultants.
At the end of the event, we asked our consultants to tell us what they would like to learn from us in the future. Based on these suggestions and the great success of this introductory event, we will choose a topic for another event in Autumn of this year. Thank you to our panels of consultants for a successful introductory event!